This year the Ineptus Astartes asked me to paint up a 2K Valhallan Guard army for our main 40K event "The Hunt for the Red Orktoba". Well I am not a known speed painter and I only had 2 and a half months to crank out a pure infantry army. After much snarking and growling at the local battle bunker(it's true ask them!), I present my fully painted Valhallan Ice Warrior force. The force is based on the guard army of the cover of Planetstrike which featured a Valhallan army facing down an Eldar invasion. I really liked the cream colored scheme, and have attempted to copy it to my army. The army comes close to 140 models, and I was also able to talk two of my friends into loaning me the Imperial Naval support for the army.....Well here it is...finished and ready to roll out....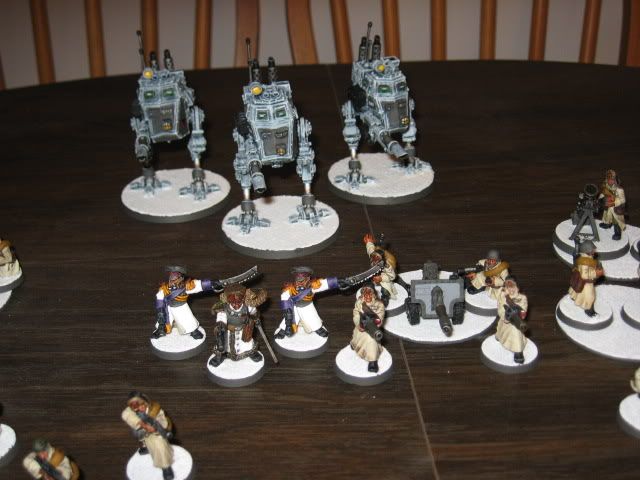 The Colonel and his command squad along with some Bodyguards...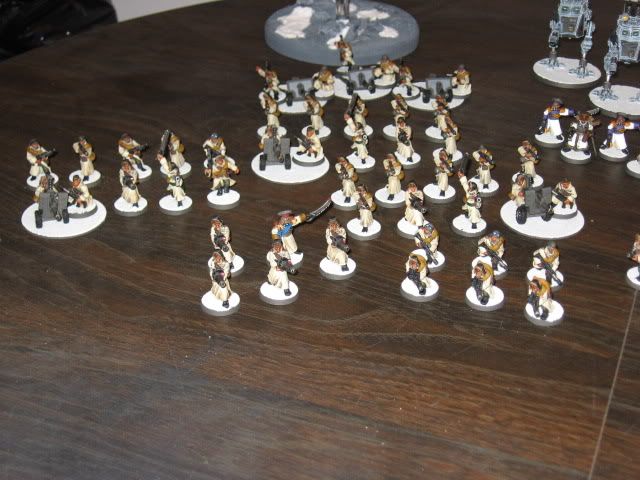 1st Platoon....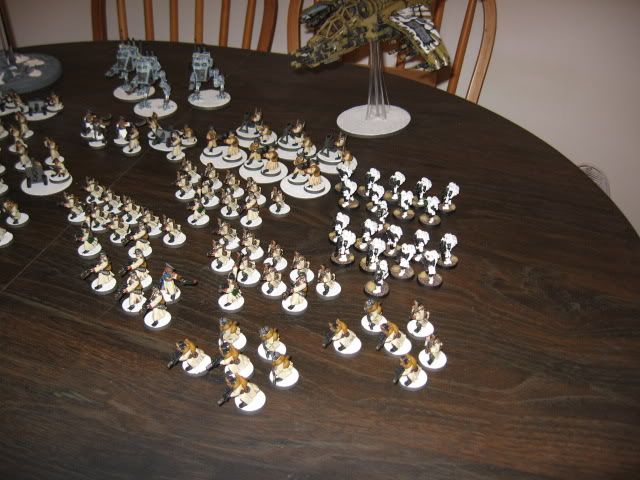 2nd Platoon and Stormtrooper Support....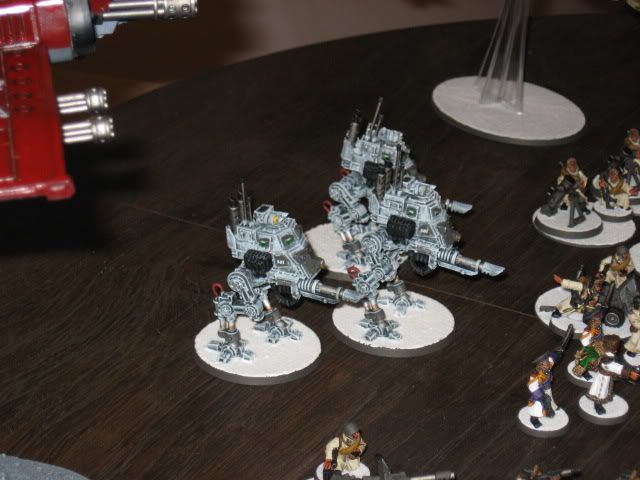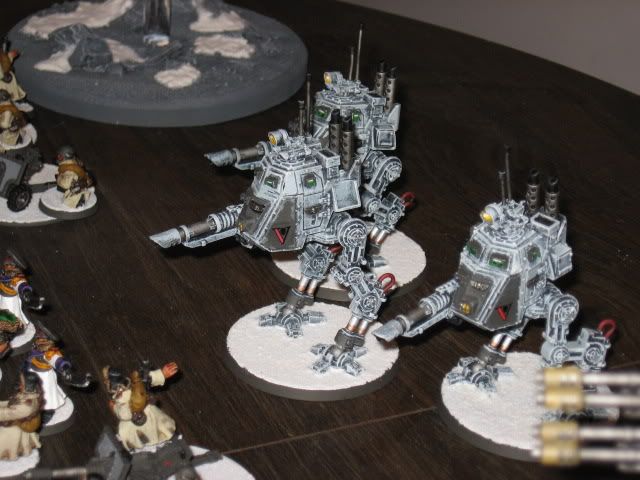 Sentinel Support, Valhallan Pattern with Long Barreled Lascannons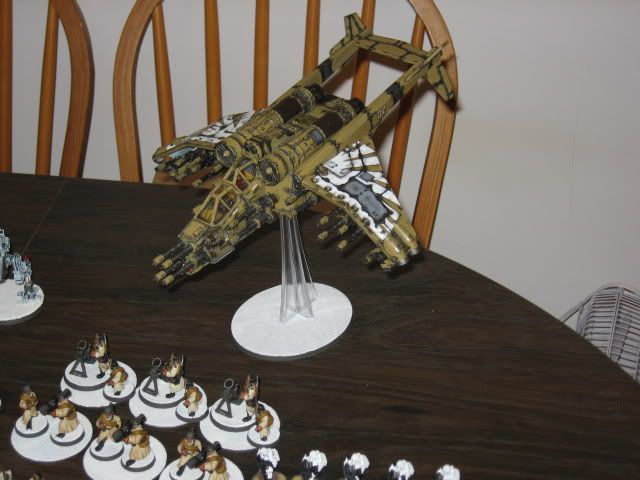 Heavy Support Gunship....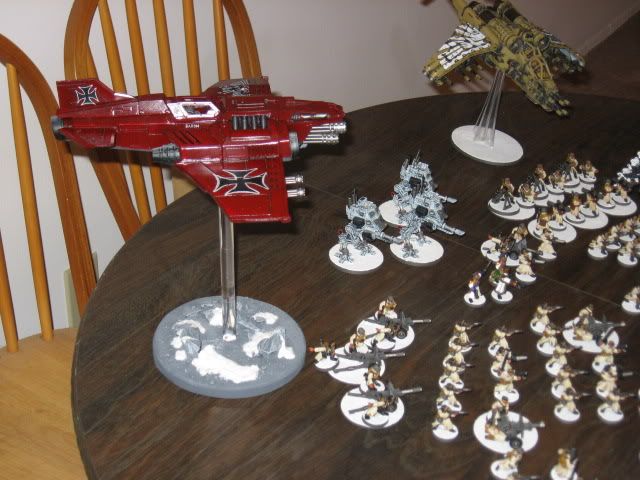 The Red Barron flies in support of the hunt....
Alright....My Job is done....time to enjoy Gamesday! See you there....I'll post pics later! Enjoy! =)