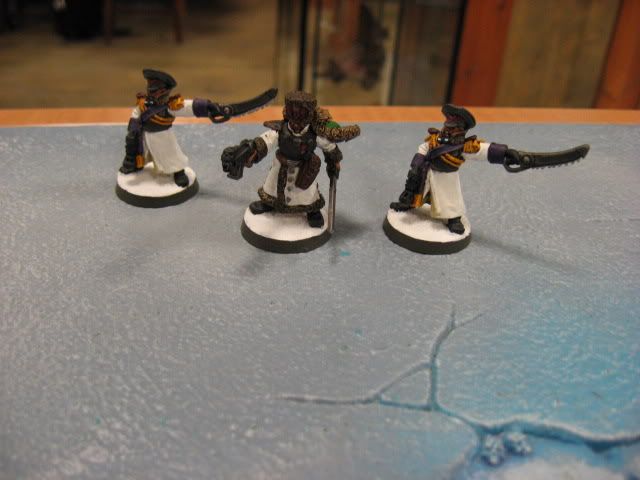 Well this will be the last update of this project. Gamesday is less then a week away, and all is ready. I made some last minute changes to the list, like taking out the banner and swapping it for some bodyguards. We ran the event a few times and found that the company banner was not that useful after all for this game. I also dragooned a few friends to provide my army with some imperial navy support. As you might have seen before, the Valk Gunship from one of my friends will make an appearance, along with a very special Thunderbolt variant. The tally list is complete, and in my next update I will feature the complete army as it will be seen at Gamesday!
The final piece...Assault weapons!
The Colonel and his Bodyguards, purple sashes for the Praetorian Guard.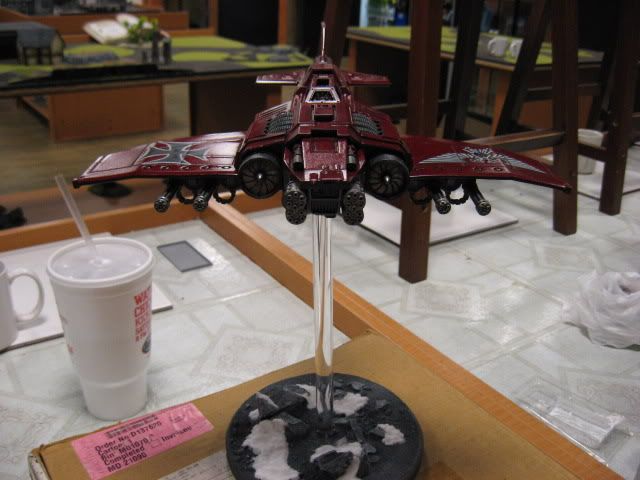 Coming to a battlefield near you....The Red Barron!
Enjoy! =)